Bus rental in Abruzzo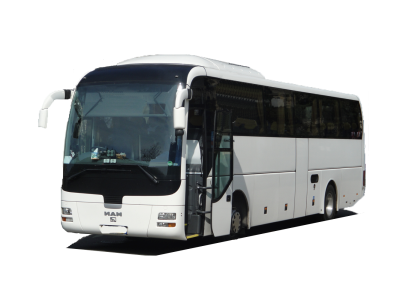 Rent a bus in the region of Abruzzo
The bus rental platform Italy Buses makes available its services and various means of transportation with driver for the following kinds of trips:
Transfers by bus: Thanks to our company, you can book buses or minibuses with driver for transfers in Abruzzo. Whether you want to go to Teramo, Pescara, Aquila, Chieti, need a transfer from or to the Abruzzo airport or a transfer downtown, our buses are at your disposal! You can benefit from our experience and ask to rent a bus to Italy Buses any time. The rental platform is the outcome of cooperation between the tour operator City Tours Italy and Italian bus companies from Abruzzo, Molise, Latium and the Marches. This collaboration aims to our clients' complete satisfaction. You can contact us for more details or for help to organize your trip; an estimate for your transfers in Abruzzo or elsewhere in Italy will be forwarded to you with no obligation on your part.
Sightseeing tours: There are many combinations of guided tours in Abruzzo. You may rent one of our buses and hire the services of a qualified guide for a visit in the city of your choice supplemented by his comments and entertaining anecdotes. From Antiquity to Renaissance through the Middle-Age, enjoy the Italian wonders, dialects, and the architecture of Penne and Celano.
Excursions by bus: Abruzzo has a wealthy natural patrimony which indulges its lucky visitors with many splendid lakes, rivers and mountains situated in the central part of Italy. Hence, you can rent a bus for a couple of hours, a half or a full day and explore the regional park of Sirente-Velino whereby flows the Aterno, the natural reserve Zompo lo schioppo which contains the Apennine Mountains waterfall, the national park of Gran Sasso, the central mountain range Monti della Laga, the city of Giulianova and many other things. You just need to contact us and communicate your itinerary. We will help you building up your ideal excursion and will book the appropriate bus and/or a local guide.
Travels by bus: Do you want to drive along the sea for a few days in one of the Italian regions? Or simply discover the countryside? In that case, you can rent buses of different size and hire the services of a guide to spice up your trip with a hint of cultural and historical knowledge. If you are eager to go elsewhere, departing from Italy, you can travel abroad to many other countries such as France, Switzerland, Austria and Germany.
Coach rental agencies in Abruzzo
If you wish to go on a sightseeing tour, an excursion or a trip in Abruzzo, please write to Italy Buses at: in order to rent the bus of your choice and hire a local guide. We will gladly submit an estimate to you in the shortest time possible.