Bus rental in Emilia-Romagna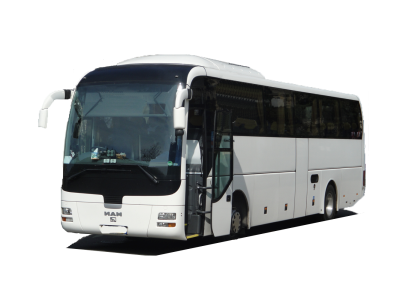 Rent a bus in the region of Emilia-Romagna
Whatever the reason of your visit in Emilia-Romagna, Italy Buses will be happy to rent you a shuttle, minibus or coach for your transfer, guided tour, excursion or trip from or to Emilia-Romagna. By way of collaboration with a large network of partners in Italy, we make certain that you will always get the requested means of transportation at any time and for as long as necessary. Our comfortable coaches will drive you along on the following kinds of trips:
Bus transfers: No matter the size of your group or the destination, that is for you to decide of the organization of your transfer and Italy Buses provides you with the appropriate bus. In Piacenza, Parma or Bologna, our coaches with driver are at your disposal for safe transfers in all mod cons. If you need a transfer from one of the Italian airports to any Italian or European city, you have come to the right place! Thanks to our association with City Tours Italy operator and Italian bus companies, we assist you and advise you on your bus transfers.
Sightseeing tours: Considering the scope of our services, we can also organize your tourist tours in order that you discover the wonderful San Peronio Basilica or enjoy the unobstructed view over the roofs of Bologna at the top of the Asinelli Tower. If you would rather visit castles or palaces, you will find something that tickles your fancy in Ferrara: the Palazzo Pubblico, the Palazzo Schifanoia or the Palazzo dei Diamanti. You will learn a lot more about those buildings if you hire the services of a guide for your tourist tours in Emilia-Romagna, Italy and Europe! Our network of competent guides is wide and we exclusively call in for professional state graduated guides to guarantee a quality visit.
Excursions by bus: If you are visiting Emilia-Romagna, it is possible to saunter in the smaller towns and villages around. The village of Forlimpopoli and its fortress, the archeological site of Monte Poggiolo or the magnificent oceanfront city of San Marino and its Rocca Guaita castle and Palazzo Pubblico, you can rent a minibus, a bus or a coach with driver for your personalized excursion! Autobus Italy completes your request by renting you the right bus and gives you advice on the organization of your excursion.
Travels by bus: If you wish to add more cities to your excursion, opt for a journey! Italy Buses will be glad to coordinate your trip from or to Italy, France, Germany, Austria and many more destinations of your choice. Your travel can spread along several days or weeks, rythmed by transfers, excursions and tours accompanied by a guide. Travels can be set up according to themes such as History, Religion, Gastronomy… you hold all the cards!
Our partners in Emilia-Romagna
Please send us an email at to rent one of our buses with driver for any kind of trip from or to Italy at any time! Italy Buses will be delighted to meet your demands and come up with a great scenario for a great trip!