Bus rental in Sicily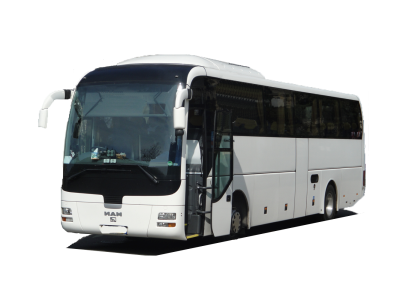 Rent a bus in the region of Sicily
Wedged between the Ionian, the Tyrrhenian and the Mediterranean Seas, the Italian island of Sicily is a treasure for various tourist trips. Endowed with a rich culture and an established seaside tourism, Sicily attracts many visitors, especially in the provinces of Messina and Palermo. Tourists flock to the region to marvel at the Etna. Thanks to the bus rental services provided by Italy Buses, you can book buses with driver -depending on the ferries availability- in order to go on any of the following trip:
Bus transfers: For your transfers in Sicily from Parlemo to Messina, from Trapani to Catania, from Agrigento to Syracuse, you are at the right place! Our coach rental platform offers numerous tourist services that will be made available to you in order to satisfy any request. Born out of collaboration between many Italian bus rental companies and the tour operator City Tours Italy effective all over Europe, Italy Buses lays all the tourist cards on the table in order to meet your tiniest demands for the most personalized advice regarding the roads to drive etc. for a fast transfer in Sicily.
Sightseeing tours: Amongst Italy Buses' assets, we count in many guides' contacts we appeal to. Therefore you can decide to set up a guided tour in Sicily at any time by asking us to hire the services of a local guide! Do not miss the Sicilian wonders and the many anecdotes related to its rich history! Submit your ideas to our team and we will build up the corresponding tour. As an example, you may want to include San Domenico's church in Palermo, the Palace of the Normans, the Palatinate Chapel, the Temple of Aphrodite or the Guttuso Museum to your sightseeing tour, accompanied by a qualified guide. In that view, you can book a bus with driver for your guided tours, who will drive you anywhere and back to your wished location.
Excursions by bus: The possible destinations to include in your excursions on the island of Sicily is as important as the number of hangouts. From the Etna to the Valle del Bove, the Grotta del Gelo to the Golla del'Alcantara, the Aeolian Islands to the archeological site of Agrigento, everything is a must-see! Rent a bus to Italy Buses for the time necessary, give us your itinerary and we will build up the excursion of your dream for your colleagues, students or friends to one of the most beautiful islands in the world. If you want to, you can also leave from Sicily to end your excursion in another Italian region. We are very flexible and ready to meet your demands, warranting an unforgettable tour to Sicily.
Travels by bus: If you are in Sicily and you need to travel to another Italian region, our team is ready to veer and organize another kind of trip. Think of a theme for a trip dedicated to an aspect of Italy closer to your heart. Besides, Italy is not the only region we serve as France, Germany, Austria, Poland or many other European countries are part of our privileged drop-off. Our network of partners is wide and our longtime experience in the programming of journeys ensures unfettered and custom-built transfers, sightseeing tours, excursions or trips in Sicily.
Our partners in Sicily
Are you interested in our work? Do you have any question? Do not hesitate to write to Italy Buses' team at . We will be delighted to receive your request and work on a personalized estimate of any of your trip from, in or to the region of Sicily!