Bus rental for travels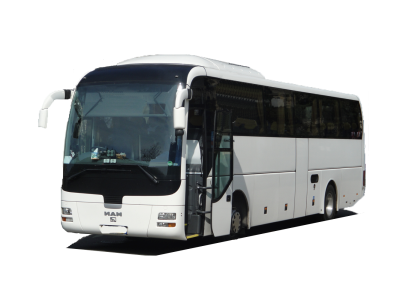 Rent a bus for trips from, in or to Italy
You can book coaches to Italy Buses for trips to Italy, but also anywhere to Europe. At any time, our buses with driver are at your disposal to drive you anywhere in Italy and Europe. is the address you must write at if you want to book one of the following trips:
Trips in Italy: Thanks to an efficient collaboration with a large number of bus rental companies in Italy, we warrant a bus for the length of your trip at any moment. Whether it is an association, school, professional or leisure trip, rent the appropriate bus to Italy Buses for your travels to Abruzzo, Basilicata, Calabria, Campania, Emilia-Romagna, Friuli-Venezia-Giulia, Lazio, Liguria, Lombardy, The Marches, Molise, Umbria, Piedmont, Apulia, Sardinia, Sicily, Trentino-Alto Adige, Tuscany, Aosta Valley, Veneto.
Trips by bus from Italy: Our coach rental platform not only takes care of the renting of buses in Italy, but also in many other places. Thanks to a wide network of bus company partners, there are many ways to broaden your horizons since Italy Buses can offer trips by bus to the following countries: Germany, Austria, Poland, Denmark, Netherlands, Belgium, Luxemburg, France, Spain, Portugal, Slovenia, Croatia, Hungary, Slovakia, and Czech Republic.
Trips by bus to Italy: Our offers still hold the other way around. From any departure point in Europe, you can book a bus to drive to Italy. You are holding the cards and the liberty to fix up your trip, itinerary and stopovers belongs to you; if need be, our team will assist you.
Italy Buses' facilities
You can benefit from extra services delivered by the company for your travels by bus. We turn a specific attention to time-saving and the satisfaction of our clients; therefore, we undertake the ordering of group menus or the booking of a restaurant in Italy, the booking of tickets for museums, operas, tourist events etc. Besides, a courier can tag along and take care of the administrative bits of your excursion. You can also hire a local guide if you wish to know the history of Italy more deeply.
In addition to benefit from our experience and travelling in reliable and comfortable buses, you may also have access to our emergency service. In the event of urgency, we replace deficient buses in no time. Our diligent team is reachable 24/7; you will never be stuck in the middle of nowhere!
Go on a trip in Italy
If you want to rent a bus for a trip in Italy and ask for further information or for an estimate, please send us a message at . We will answer you shortly with a personalized quote.