Bus rental in the region of the Marches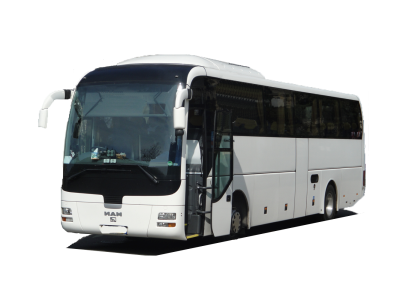 Rent a bus in the Marches
The Marches is spreading in the central area of Italy. You will marvel at its rich and diversified nature, gazing at the coast of the Adriatic Sea, walking on the verdant hills and exploring the grottoes located in renowned environmentally protected zones. Ancient villages punctuate the map, and Art is a big part of the Marches heritage. If you wish to visit the region or simply to complete a transfer, the bus rental company Italy Buses makes available all sorts of means of transportation with driver at any time for numerous trips:
Bus transfers: If your group of visitors needs a transfer between Ancona, Marcerata, Ascoli Piceno, Fermo, Pesaro or Urbino amongst many Italian cities, we will gladly organize short or long distance transfers by minibus, bus or coach with a driver. Transfers to other Italian regions are feasible too; all you need is ask and we will forward you an estimate of your trip.
Sightseeing tours: Bounded by the Adriatic Sea, the beautiful city of Ancona and its cathedral of San Ciriaco dating from the XIth century guarded by two lions, the Episcopal Palace or the famous building of Lazzaretto drawn up by the architect Luigi Vanvitelli in 1732, is the perfect getaway for a guided visit! Do not hesitate to call any time for a minibus, a bus, a coach and/or a guide for your tourist tour in Ancona, Macerata, Fermo or any other town. It is conceivable to think of a theme for your sightseeing tours if you would rather favor learning more about History or Religion. Our local guides will be thrilled to arrange the tour accordingly!
Excursions by bus: The region counts numerous must-sees! Rent a bus and embark on an adventure across the Marches: visit the grottoes in Frasassi or lern the basics of olive oil tasting in Ascoli Piceno, the city of the 100 towers. Now gain height and climb the Monti Azzurri also named the sibylline mountain or get a bit of sea air on top of the Monte Cornero. Whatever your decision, Italy Buses allows you to book a vehicle at any time for half a day or several days in a row. Our buses and local drivers guarantee a safe and fast trip in the Marches!
Travels by bus: In order to discover more of the country and its incredible cities, renting a bus with driver is still the best way to travel in all mod cons! Do not restrict yourself to the Marches and venture to other lovely Italian areas. Want to fly away? We hear you! You can travel from the Marches to any surrounding Itlian regions on board one of our buses, to Slovenia, Hungary, Poland, Czech Republic, Austria, Germany or many other European locations.
is address you need to write at if you want to resort to our services. Italy Buses bus rental company's team will answer you shortly adding all the necessary information about the facilities we offer.